Find The Best Fruits For Container Gardening
Find The Best Fruits For Container Gardening
You should consider growing fruits in containers if you have poor soil, limited time or space for fruit gardening, limited mobility, or want to garden creatively or on patios.
There Are 35 Types Of Fruit That You Can Grow In Containers
So, whether you have ample garden space or not, you can grow your own food, and we have the perfect items for you to cultivate in those containers. Take a look, pick your favourites, and DIY your way to more year-round homegrown food.
Strawberry hybrids (USDA Hardiness Zones 3-10) are one of the easiest plants to grow in containers, and there are variants for practically every hardiness zone. Some bear fruit just in June (June-bearing strawberries), while others are everbearing, producing a significant crop in the spring or early summer and then fruit intermittently until the fall. Containers benefit from ever-bearers since they continue to grow.
Strawberries do best in a container with sufficient drainage because their roots are shallow. Strawberry pots, barrels, tiered planters, hanging baskets, and strawberry pots are all viable options.
The goal is to keep the roots from getting too hot. To ensure extra protection, use an insulated pot or put the straw to top.
One strawberry plant will fit in a 6-inch container, and a big hanging basket will hold between 3 and 5 plants; smaller containers will require daily watering for fruiting success.
Hanging baskets with flowers and fruit look gorgeous and even better when the runners hang over the sides.
The most frequent way to get strawberries is to buy them as bare-root plants. Dig a hole large enough to accommodate their roots, then lay the plants in it, ensuring their crowns are slightly above the soil level, cover the roots, and lightly push the earth down.
Watering should be possible with a 1- to 2-inch gap at the top of the container. Water the strawberries once they've all been planted. Keep the pots equally moist for an excellent fruit set, especially in hot summer.
After three years, strawberry plants will cease production and need to be replaced.
Planting the runners in the soil between the established plants is a good idea so that they can take over when the mother plants stop producing.
I'll admit that I was a little giddy when I discovered this method for producing fruit in pots. Why? Because pineapple is one of my favourite fruits.
But I digress, establishing pineapples as container-grown fruits isn't difficult. You've just removed the pineapple's crown. Then soak it for a day or two in water. Then, in a gallon-sized container, you'll plant it in the sun. You may have your own cultivated pineapple with a little time and effort.
Even if you don't reside in the tropics, you can grow a banana plant inside your home during the chilly winter months if you like bananas.
Dwarf banana plants thrive inside and are perennials, so you'll have bananas year after year when you plant them. To avoid drowning your banana plant, ensure the container is at least 12 inches deep and has a drainage hole.
These banana plants thrive inside and out, ideal for summer balconies and decks. Plus, you can grow them all winter long indoors.
I'd never considered growing this plant in a container before, but now that it's been brought to my notice, I think I'll have to give it a shot.
I prefer the container choices because they keep the vine clean and prevent it from spreading throughout your landscape.
However, because watermelons demand so much water, it is recommended that you use a self-watering container if you are growing them in a container.
They can be cultivated both inside and outside. The only requirement is that they be exposed to sunshine daily. However, you can achieve this using direct sunshine, artificial sunlight, or a window.
Blueberries Fruits For Container is a  unique experience. To get a good harvest, you'll need at least two plants. From June to August, they will be producing.
To grow blueberries in a container, you'll need a pot with a diameter of 22 inches and a depth of 18 inches. In addition, the soil is acidic and peat-based. You're well on your way to having enough blueberries to make an amazing pie with this mixture.
I'm going to do my hardest to plant this one next year. I have no reason not to grow them now that I know they can go in a pot on my back patio!
So, to grow mulberries, you'll need to buy the dwarf kind and plant them in a huge container. The one disadvantage of mulberries is that the full fruit produces unsightly stains on your patio or porch. If you're growing them in a container, keep that in mind.
Figs might seem like a random thing to grow in containers, but it is a great option, requiring a pot about 16 inches across. They aren't picky about the soil they grow in, so it only has to be well-drained.
They do, however, demand full light despite being non-finicky and drought-hardy. Plus, because water evaporates faster in container gardening, you'll need to water them every day during the hottest parts of the summer.
Cantaloupe is another best Fruits For Container. If you want to cultivate your own of this delectable melon but don't have a garden, pick up a few huge containers and have plenty to last you all summer. You can plant any cantaloupe in containers and let the vines flow over the side or support them with stakes.
Smaller plants with smaller melons are better for container gardening since they have more room to grow, but larger types can be grown if you have somewhere for the vines to fall or use bean poles or other support.
Dwarf cultivars of peaches are available. Most dwarf types are self-fertile and grow to 6-8 feet. "Bonanza," "Golden Gem," "El Dorado," "Garden Gold," and "Southern Sweet" are some dwarf peach types.
The guava tree will delight you with its wonderfully fragrant blossoms, excellent fruits, and lovely tropical appearance.
Guava likes being in the sun and being warm. It is a warm-weather plant that may also thrive in temperate locations with mild winters.
Because oranges and citruses are huge shrubs or small trees, they may be grown in pots. These fruits are simple to grow if you reside in a moderate climate with mild winters.
In a cold region, though, an orange tree can be grown with care in the winter. Calamondin, Buddha's hand citron, clementines orange, and other citrus fruits can be grown in pots.
Pomegranate is one of the most excellent  Fruits For Container Gardening. Pomegranate is one of the juiciest and healthiest fruits available and one of the easiest to produce in containers. Why? Because, in comparison to other huge fruit trees, this shrub has a shallow root structure.
Growing pomegranates in pots shouldn't be difficult if you've grown citrus in containers. Furthermore, pomegranate trees are colder resilient than lemon trees.
The passion fruit is stunning. We often believe that we won't be able to cultivate anything because of where we live.
Container gardening, on the other hand, has revolutionized everything. Whatever part of the world you live in, there's a good chance you can grow passion fruit in a container.
As a perennial vine, passion fruit should only be planted once. Perennials, I don't know about you, hold a special place in my heart because I have to plant them once. Passion fruit's only particular care is that it requires a sturdy trellis to support its big crop.
Container gardening is possible with bush cherry cultivars. Cherries dislike damp feet and prefer a moderate temperature with a little water.
On the other hand, drought and shifting temperatures could harm the plant, although it thrives in the cold. The cherry tree prefers moist, well-drained soil with plenty of organic matter.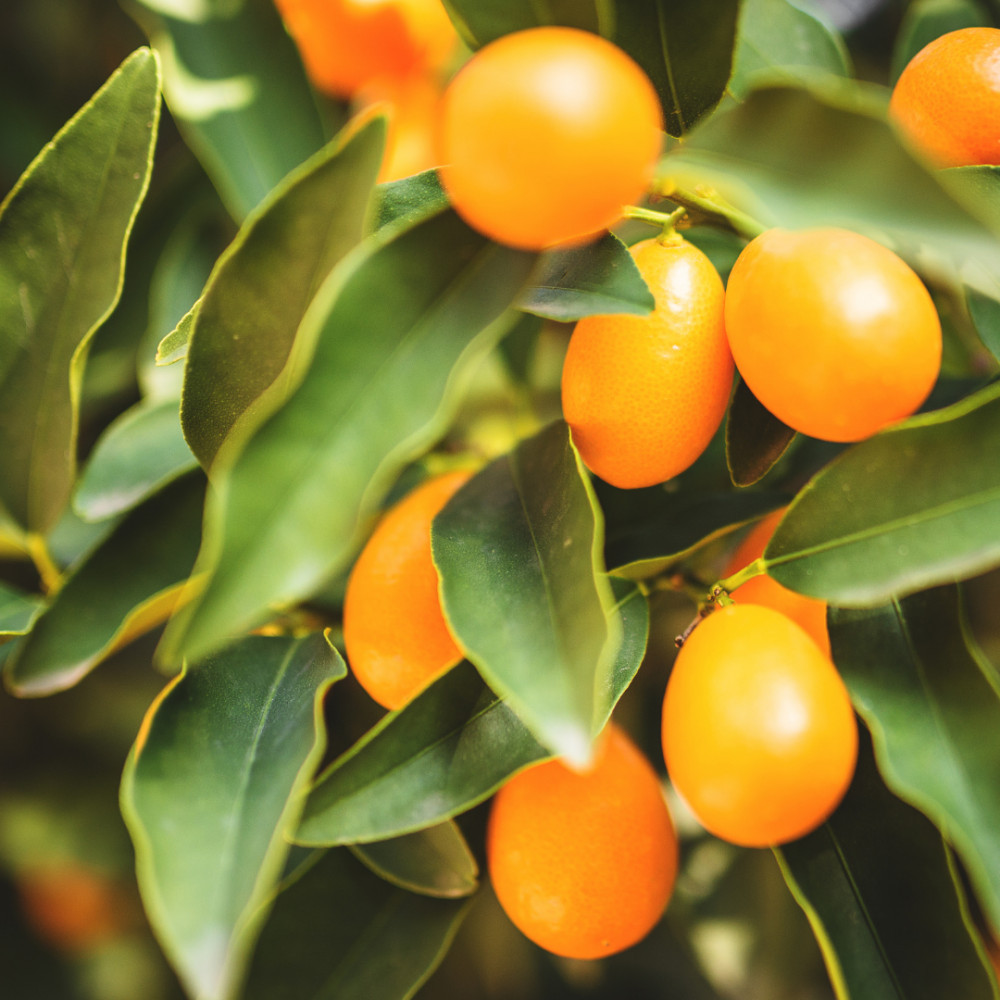 With our simple instructions, you can grow your tangerine tree! Tangerine seeds can be purchased from a nursery or taken from a tangerine. If you choose the latter option, wash and dry the seeds properly. Use a good-quality potting mix with compost, peat moss, or perlite.
Fill a pot or container halfway with the dirt and ensure it drains well. Follow the same steps if planting straight into the ground!
Before planting, moisten your soil thoroughly and allow it to dry in the sun until it is slightly damp. Cover 2-3 seeds with 1/2 inch of dirt in the middle of the pot.
Blackcurrants are lovely plants with beneficial blossoms for bees. Add a few handfuls of grit to the compost and place it in direct sunlight.
Plant plants deep, around 6cm below the soil mark of the original container, to encourage them to produce shoots from the base.
Summer and autumn-fruiting raspberries can be grown in pots, allowing you to enjoy your products for several weeks.
If you have a small area, choose summer fruiting cultivars that are less bushy. Provide them with a shady, sunny location.
Dwarf apple trees are ideal for growing in pots and can even be kept on a balcony or small terrace. When growing an apple tree in a short location, a self-fertile variety is preferable so you don't have to cultivate more than one plant.
Fruits For Container Gardening Tips, You Should Follow
It doesn't imply plants don't require sunlight just because they're in a container. They still require it; some need it urgently, while others do not.
The most critical factor to consider is drainage. It's the most common reason individuals can't grow plants in containers.
Because potted plants do not have access to nutrients, feed them by fertilizing them every week or two. It's impossible to grow anything in it, especially fruits, in a container.
Larger plants require larger pots; this is plain sense, but some people ignore it.
A single plant will produce more than four plants in a single pot. Make sure your plants aren't overcrowded.
Use the best potting soil possible. There is no such thing as "over soiling" when it comes to potting soil.
Some plants aren't allowed to be neighbours, while others are the best—research which neighbours are the greatest and worst for the plant you wish to cultivate.
It's unavoidable that some of them die; your task is to figure out why. Quarantine one of the pots if it shows signs of sickness.
Find out how big each plant should get so you can see if it isn't getting enough nutrition and isn't growing normally.
Various plants require different amounts of water. Don't go underwater or across the water.
Advantages And Disadvantages Of Container Fruit Growing
Advantages
Controlling soil conditions in a small space
Use a plant trolley to move the plant around as needed.
It's simple to cover to protect against cold or birds.
Easily accessible for pest control
Disadvantages
Watering and fertilizer are required regularly.
Smaller plants produce fewer fruits and have a shorter lifespan than typical fruit trees.
Containers can be heavy to carry and may require repotting or root pruning every few years.
Here I'm Adding Some Essential Tips That Will Help You To Grow Fruits For Container Gardening
1. Containerizing
If you wish to plant a fruit tree in a container, the first thing you should realize is that size counts. Roots, soil, and water are all required by trees, and if your container is too tiny, you won't have enough of any of them.
You'll need something in the 15 gallons (20″ diameter and 14″ height) range or larger; otherwise, your tree will battle for water and nutrients, and you'll have to prune it periodically to keep it under control.
2. Rootstocks
Most trees nowadays are grafted, which means that one ideal plant grows on the roots of another slightly different plant.
This results in strong roots and a shorter tree, which produces more fruit in a smaller, easier-to-harvest area. This allows plants to thrive in a container or a garden bed without taking over and darkening the entire yard.
It also signifies that you have enough space to plant multiple trees. So, while selecting a tree, read the label carefully and look for phrases like dwarf or semi-dwarf. Alternatively, speak with a member of the GardenWorks nursery team.
3. Pruning
Pruning is a topic in and of itself, but the basic rule is to let your tree develop when it's young and then prune after it's established to regulate growth and increase output. This is slightly different in a container, where you must be careful to keep your roots and shoots in balance.
Because the roots in a container are limited, you must ensure that the above-ground growth can be sustained by the roots.
A wealth of information is available on how and when to prune fruit trees, so consult a blog or a tip sheet or ask a GARDEN WORKS nursery staff member for assistance when the time comes.
4. Pollination
Yes, we need to talk about pollination while we're on the subject of pollen. Before you start growing, you need to know that there are two types of fruit trees: self-fertile and self-sterile. Self-fertile trees do exactly what their name implies: they can fertilize themselves. You can expect to get fruit from a single tree.
Self-sterile plants, on the other hand, are unable to produce fruit on their own. They'll need a second tree that blooms simultaneously as the first so that pollinators (bees) can transport pollen between them. A self-sterile tree's pollen is unable to fertilize itself.
Conclusion
So now that you've got the basics, you're ready to embark on your fruit tree adventure. I'm a gardener who can do it all.
I believe everyone should have access to fruit trees regardless of where they reside. No issue, build your small orchard on your paved patio.
So, look at this blog post's list of the greatest fruit trees. You will never regret planting fruit trees in your yard or a pot on your balcony.
I trust you enjoyed this article on Find The Best Fruits For Container Gardening. Please stay tuned for more blog posts to come shortly. Take care!
JeannetteZ

Your Opinion Is Important To Me
Thoughts? Ideas? Questions? I would love to hear from you. Please leave me your questions, experience, and remarks about this article on Find The Best Fruits For Container Gardening in the comments section below. You can also reach me by email at Jeannette@Close-To-Nature.org.
Disclosure
This post may contain affiliate links. I earn from qualifying purchases as an Amazon Associate and other affiliate programs. Please read my full affiliate disclosure.
You might also enjoy these blog posts:
12 Best Flowers To Grow In Your Container Garden
8 Easy Steps Of How To Grow Beets In Containers
9 Easy Steps To Grow Roses In Containers
Solar Energy vs Wind Electricity