9 Top Relaxing Nature Places In The World
9 Top Relaxing Nature Places In The World
Most of us could probably use a vacation that relieves stress. More than three-quarters of adults in the U.S. say they frequently experience symptoms of stress, and what better way to combat it than to travel to a beautiful, peaceful destination? You can't go wrong with any of these top relaxing options.
The whole point of a vacation is to disconnect from everyday life and cut loose. When recharging our batteries, an action-packed itinerary can sometimes be too much. There are so many amazing places around the globe to see.
We couldn't possibly include them all in just one list. But these breathtaking destinations are worth bumping to the top of your travel bucket list–whether you're looking to relax on a beach, get off the grid or explore a city.
The most beautiful places in the world include international destinations like Greece, Croatia, Chile and Italy, as well as U.S. places such as Colorado, Washington, South Carolina and many other states. Visitors get to choose from spectacular
mountain ranges,
sparkling emerald lakes,
thundering waterfalls,
dreamy ancient towns perched on high cliffs, and
parks that attract millions of people from all over the world.
Certain attractions may be temporarily closed or require reservations. Some restaurants are currently offering pickup only. Hours/availability may have changed.
May is Mental Health Month, and we're sure it's not just us that feels like the last pandemic years put our mental (and physical!) health through the wringer.
Even if you don't typically struggle with mental health or don't have a diagnosed mental illness, the past couple of years has been TOUGH.
With travel becoming easier and lower-risk, it's a great time to start thinking about some upcoming vacation plans!
A change of scenery and a long vacay to one of these relaxing destinations (or even a quick weekend trip) can do wonders for your mental health.
Having a change of pace and scenery, a chance to unplug and explore, and a break from normal life and responsibilities can be a great way to reset after a difficult month or year. Taking a break and exploring something new can help us keep going or relax and refresh.
Who hasn't experienced returning from a vacation refreshed and ready to tackle whatever life throws us next? With that said, we're rounding up some of our favorite relaxing destinations to visit when you need a break, a chance to reset, or some time to do some serious self-care.
What Makes A Place Relaxing
Some of the most common descriptions for a relaxing vacation include taking it easy, tucking into nature, and experiencing a change of pace.
But there are certainly other aspects to consider. For example, a city like Paris could be perfect if you're looking for an urban escape from your busy life.
A vacation is not just about relaxation; it's about experiencing new cultures, eating the local cuisine and exploring the sites.
So whether you're looking for something more adventurous or less intense on your next trip abroad, these destinations will surely leave you refreshed and recharged.
There are endless ways to find a place that makes you feel relaxed, peaceful, and stress-free. As always, ease into the experience. Find your way of doing things on vacation and relax with nature.
For example, if you're looking for something active in a beautiful setting, try scuba diving in an underwater world or rent a kayak to explore the coastline. If you're looking for a beach getaway with clear blue waters and no sunburns, consider visiting one of these top relaxing destinations:
Mexico
Australia
Fiji
Ireland
Thailand
Costa Rica
What makes a place relaxing? Some popular destinations include beaches and swimming, lakes and rivers, forests, mountains and valleys. There are also numerous other reasons a place might be considered relaxing, like its natural or cultural history. For example:
The Maldives is a luxurious island in the Indian Ocean with some of the world's most beautiful white sand beaches.
Costa Rica is home to lush rainforests and volcanoes, making it one of the most interesting places on Earth.
The Amazon River is one of the largest rivers in the world. It's home to over 2,000 species and offers incredible biodiversity for visitors who wish to escape modern society's urban sprawl.
Urban Escape
New York City is among the most-visited locations in America. But there's no need to pack your bags for an urban escape when the Big Apple has so many stunning, under-the-radar spots worth exploring.
From spectacular views of Manhattan to sprawling green spaces, New York City has a little bit of something for everyone.
If you want to escape the rat race, head to New York City. The bustling metropolis has several fantastic parks, and the city is filled with incredible architecture and interesting people.
If you're feeling adventurous, check out the High Line, a park on an elevated railway track that runs through Chelsea, Manhattan. It's hands down one of the unique places to visit in NYC.
It's no secret that big cities can have a mind-numbing effect on us, but if you're in the mood to escape the hustle and bustle of the city, head to one of these beautiful urban escapes.
There are plenty of reasons to visit Hanoi, Vietnam. Not only is it home to some of the best food in Asia, but its bustling streets offer countless things to explore.
The ancient capital has some major UNESCO World Heritage sites and makes for a perfect day trip from Ho Chi Minh City. Want more?
You'll appreciate the city's awe-inspiring architecture or spend your days enjoying lush green gardens at one of their many palaces–all located within walking distance.
How To Choose A Relaxing Vacation
The first step in selecting a relaxing vacation is to take some time to consider your needs. There are many different vacations, so you'll need to figure out what you're looking for.
For instance, if you want to relax on a beach and enjoy sunbathing, snorkelling, and scuba diving all at once, you may want to consider a beach vacation.
Try an adventure trip if you want something more active, like mountain climbing or hiking. And if you're looking for a more peaceful escape that will help with stress management more than anything else, a spa vacation may be best suited for your needs.
The next step in picking the perfect vacation is to plan where it will be located and when. This is important because certain destinations may not be available during certain times of the year, so make sure your destination fits your travel schedule. For example:
If you're planning a beach vacation during the winter when the weather isn't ideal for outdoor activities like surfing and sunbathing, consider one outside North America or Europe in Australia or South America instead.
If you're looking for something more active, consider visiting somewhere tropical during the summer when outdoor activities are most prevalent (don't forget the sunscreen!).
If you're planning a spa vacation around Christmas time, stay away from places in North America, such as Hawaii and Mexico, because they'll be too crowded with tourists.
First, consider what type of vacation you're looking for. Are you in the mood for a beach getaway? Want to explore a large city? Or are you more interested in rugged beauty and the outdoors?
Next, think about your preferences. Do you want to stay with someone else or on your own? Is it an all-inclusive vacation or one that requires some planning and research on your part?
Top Relaxing Nature Places In The World
There are many beautiful and relaxing nature places in our world. I love the mountains of Switzerland and Alberta and the stunning beaches of Hawaii and the Maldives. I am enjoying the wildlife and the colourful flowers of Iceland and Bali.
Here I introduce 9 lovely relaxing nature places for you to enjoy.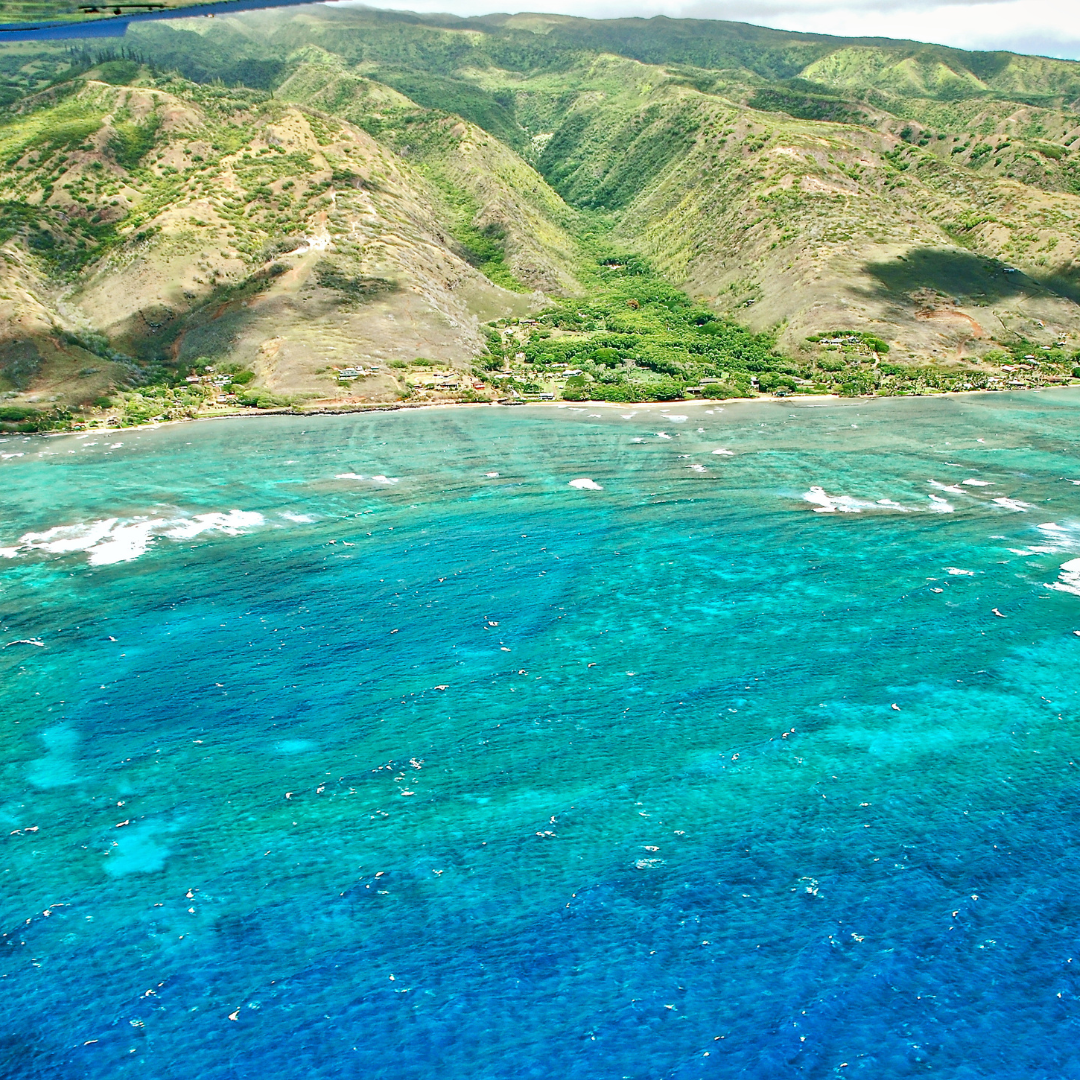 1. Molokai, Hawaii
Molokai is an unspoiled island paradise that offers peace and tranquillity. With its lush jungles, pristine beaches, and towering waterfalls, Molokai is a great destination for anyone looking to get away from the hustle and bustle of life.
Molokai is just nine miles from West Maui's major resorts, yet it seems a world apart from the throngs of visitors.
You won't find vibrant nightlife or the bright lights of the large metropolis on this less-visited isle, but you could discover a beach to let all your worries melt away.
Papohaku Beach, a three-mile stretch of sand on the island's western edge, is particularly beautiful. On a clear day, you can see Oahu across the channel, one of Hawaii's biggest lengths of white sand.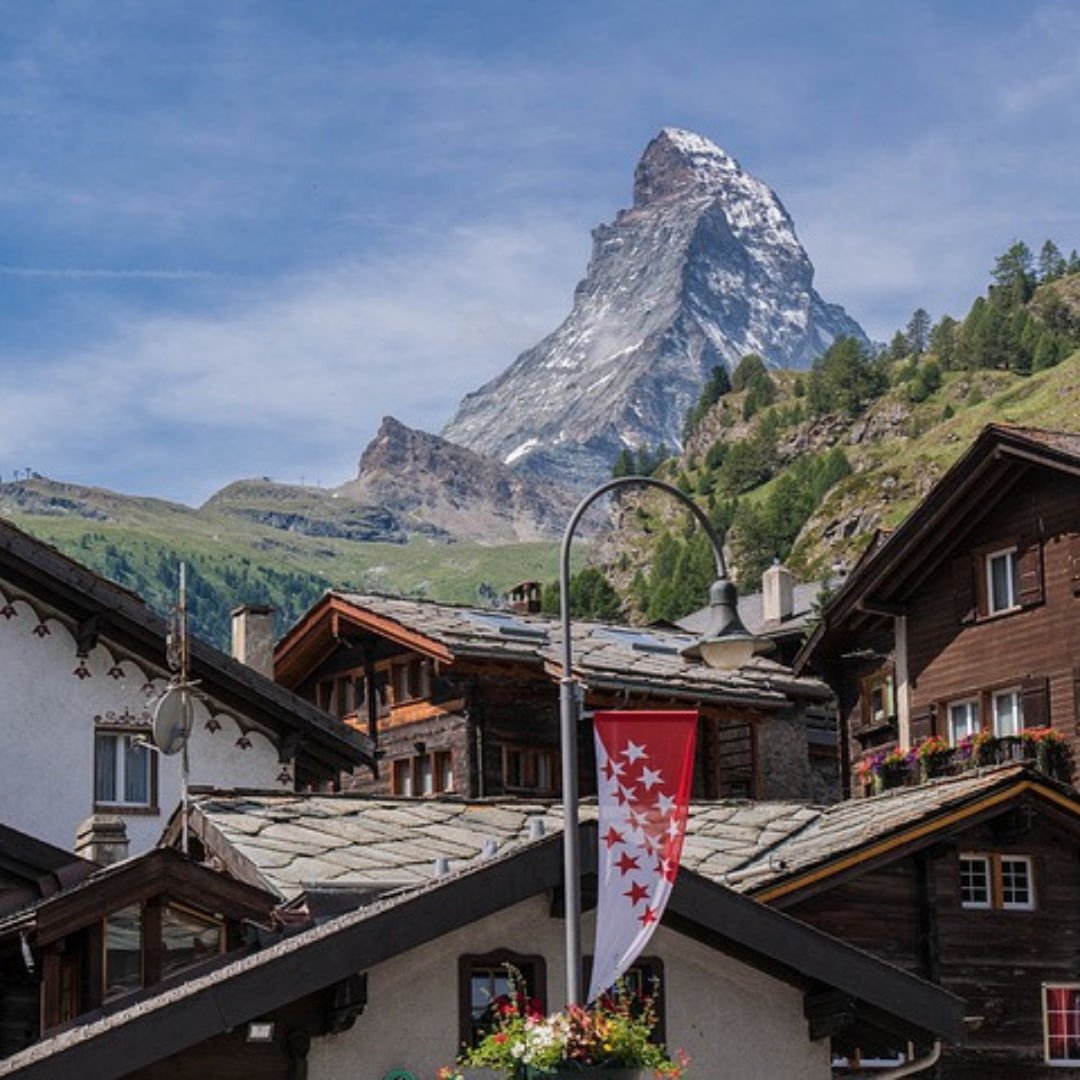 2. Zermatt, Switzerland
Switzerland is home to many wonderful places, but the majestic Alps are what people come for. Zermatt is a popular spot in Switzerland that offers an escape from the hustle and bustle of everyday life and a breathtaking view of the Alps.
It's also home to two ski resorts–Zinal Rothorn and Gletschhorn–that will give even the most avid skiers some time off.
Although Zermatt is best known for its winter activities, it is also a lovely destination to visit during the summer, with its car-free streets offering a carefree, laid-back atmosphere and the Matterhorn providing a stunning background.
The beautiful paths that go up to the famed mountain allow you to take in the view and the amazingly pure air before coming to town to relax in one of the numerous sumptuous spas that provide everything from massages and mud facials to a relaxing Jacuzzi.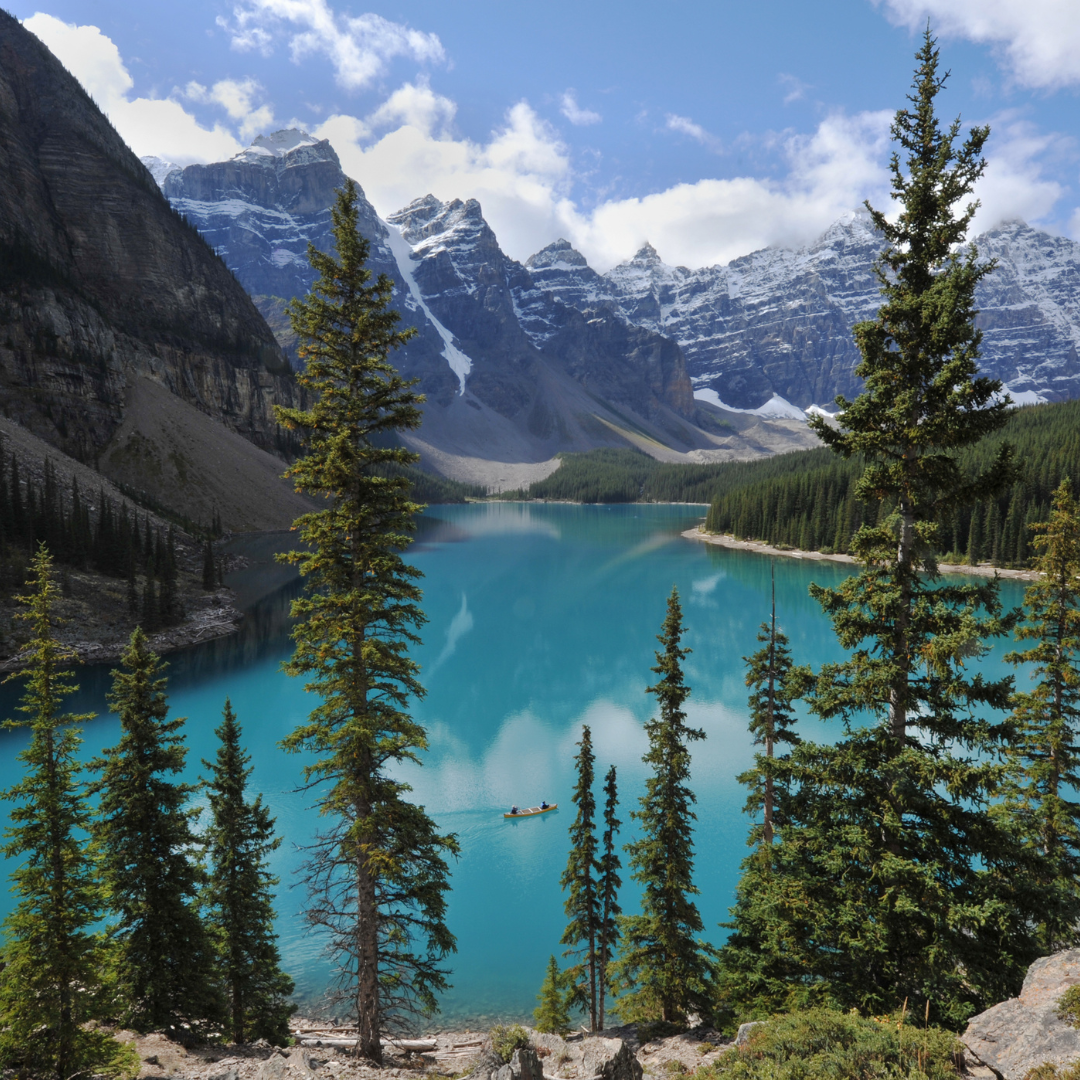 3. Banff National Park, Alberta, Canada
Mountains, waterfalls, glaciers and a scenic alpine river with tumbling rapids may sound like the perfect setting for your next getaway. But Banff National Park in Alberta, Canada, is the ultimate destination for nature lovers.
The park has five peaks over 4,000 meters and is surrounded by a rugged mountain range that includes the tallest peak in North America–Mount Columbia. It's also home to Mount Norquay, which offers incredible views of vast forests, rolling hills and pristine lakes.
Banff National Park is also perfect for outdoor enthusiasts since it is home to some of the most breathtaking landscapes on the planet, featuring towering craggy peaks, roaring waterfalls, and innumerable shimmering lakes with surreal blue waters.
You'll find the right alternative here, along with numerous routes to explore and ample animals to witness, whether your idea of relaxation is camping beneath the stars or staying at a posh resort.
4. The Maldives
The Maldives is a beautiful tropical paradise that's made for relaxing. The islands offer crystal-clear waters and white sands. The people are lovely, and there's no better place to unwind.
Hundreds of gorgeous tropical islands dot the Maldives, each more beautiful than the last. In this country, crowned the #1 spa destination in the world at the World Spa Awards, enjoy innumerable picture-perfect white sand beaches set by lovely azure seas of the Indian Ocean and a plethora of exquisite spas to select from. You'll be near all kinds of pampering treatments no matter where you stay.
5. Ubud, Bali
Ubud is a picturesque town on the island of Bali, known for its cool climate and traditional restaurants.
The balmy weather makes it a popular destination for visitors to escape the heat and enjoy beautiful gardens, lush jungles and volcanic mountains.
Ubud is also home to some of the best artwork in Indonesia, including the Borobudur temple complex and Pura Luhur Uluwatu Temple.
Ubud became famous because author Elizabeth Gilbert picked it as the location to complete her Eat, Pray, Love trip.
It was an excellent decision since it is one of the most serene locations on the planet. Everything from outdoor excursions to enlightenment and ultimate relaxation is available.
It's a terrific spot to have a traditional Balinese massage and relax in one of Asia's most luxurious spas. And, as they say, laughing is the greatest medicine; travel to Monkey Forest Park, a neighbouring natural reserve, to laugh along with the naughty long-tailed macaques.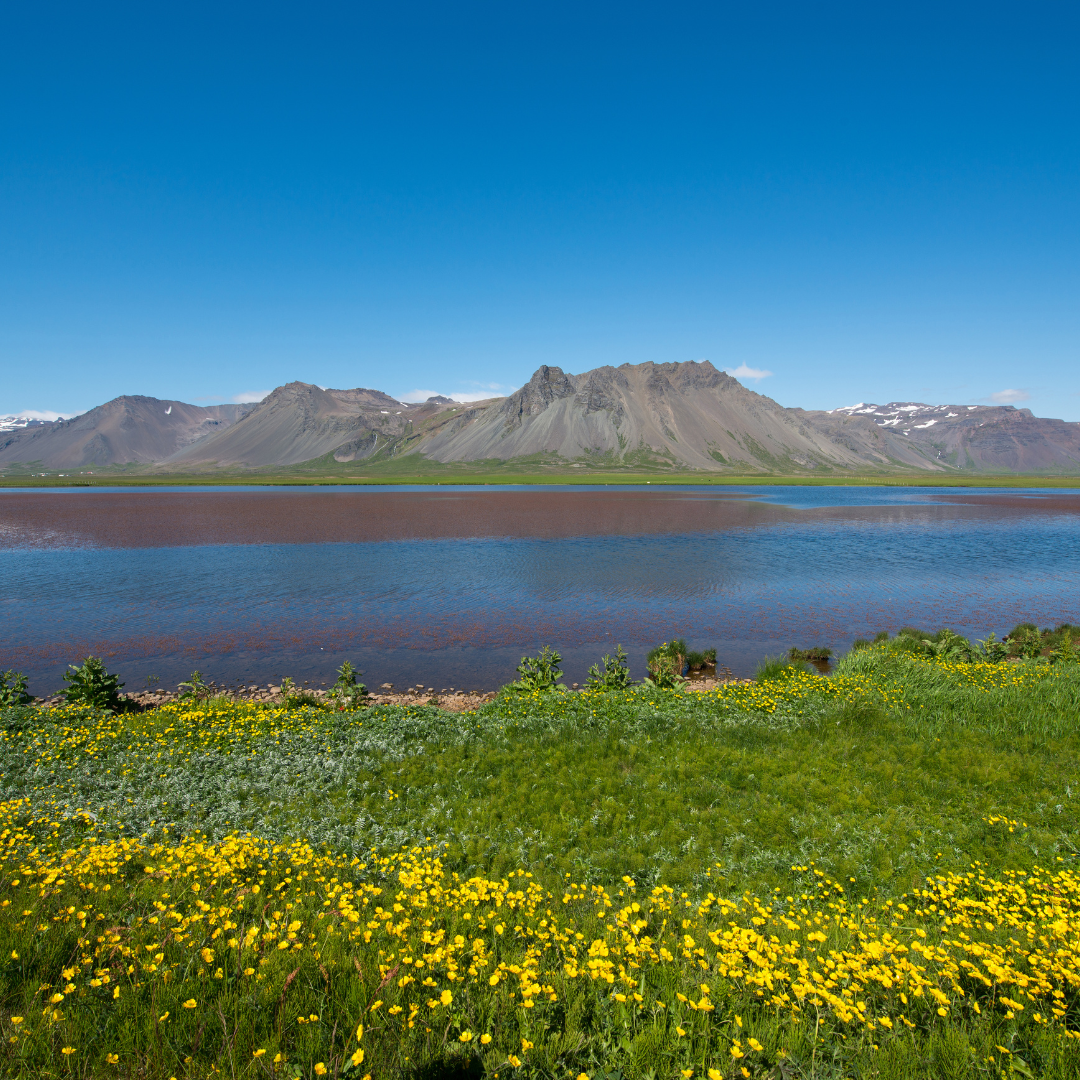 6. Snaefellsnes Peninsula, Iceland
The Snaefellsnes Peninsula is a peninsula located in the south of Iceland. The peninsula is composed of a long, narrow strip of land that juts into the Atlantic Ocean.
The area boasts dramatic volcanic rock formations, cascading waterfalls, and black sand beaches.
Human development nearly unspoiled this natural beauty, making it one of the best places to vacation. From hiking to diving to fishing, there's plenty to do in this remote region.
Iceland's landscape is enough to make for a stress-relieving holiday. All troubles seem to melt away the instant you lay eyes on that wonderful environment, which is so fantasy-like you have to pinch yourself to believe it's real. The Snaefellsnes Peninsula, on the other hand, is something remarkable.
It's been dubbed Iceland in miniature since it's just a few hours from the capital, Reykjavik, and provides almost all of the country's features in one location.
Staying in Grundarfjordur from May to July will allow you to appreciate vistas beneath the Midnight Sun after the day-tripping tourists have gone home.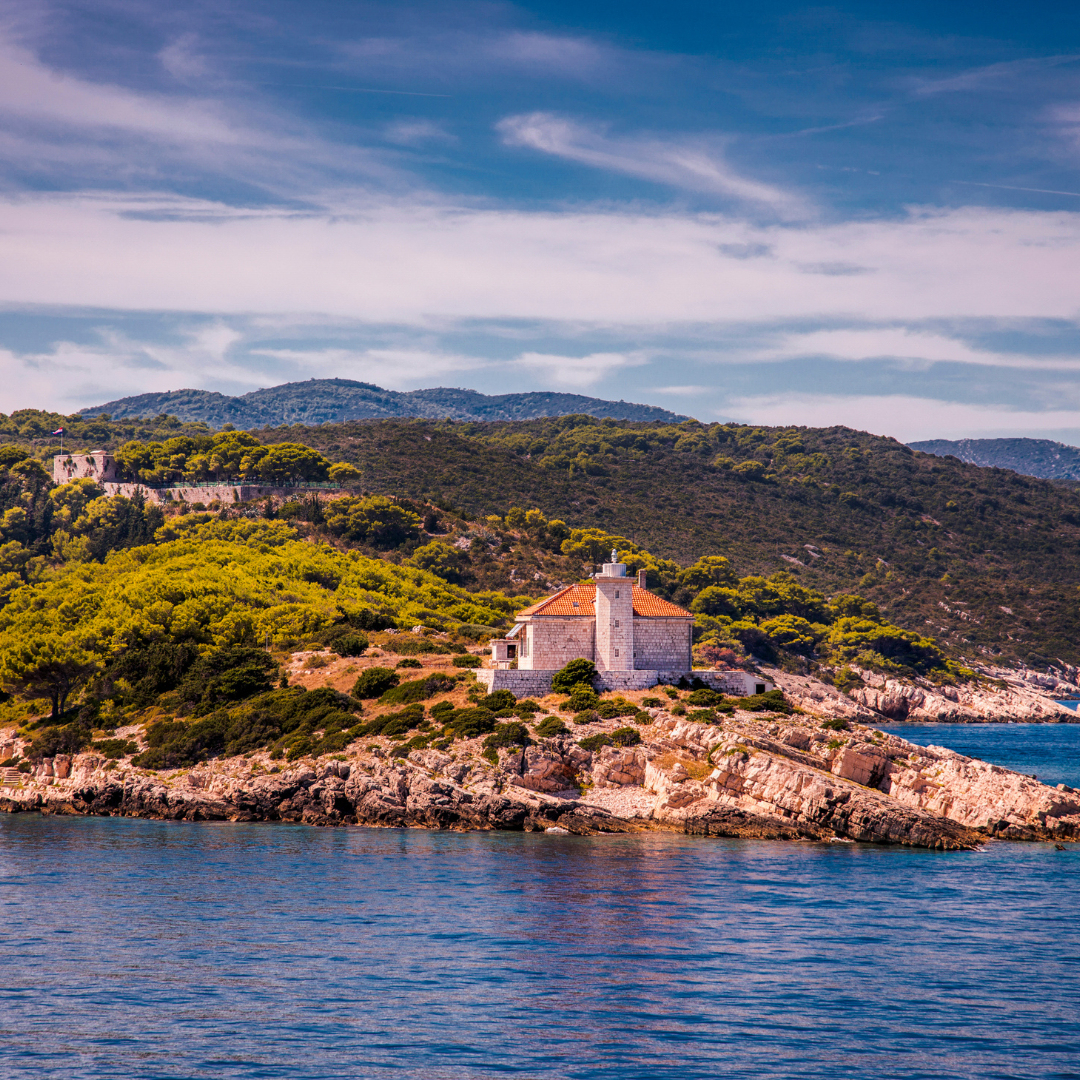 7. Vis Island, Croatia
Vis, the furthest inhabited island off the Croatian mainland, is surrounded by a beautiful turquoise sea and provides a glimpse of the Mediterranean as it used to be.
It was utilized as a Yugoslav Army post for four decades, and many of the people fled it. It was fully restricted to outside visitors until 1989.
Thanks to its solitude, it has managed to keep natural attractions, luring hidden coves, and wonderful sandy beaches suitable for a quiet day.
8. Whitsunday Island, Australia
The Whitsundays, made up of 74 Island Wonders along Queensland's tropical coast in the heart of the Great Barrier Reef, are one of Australia's most magnificent sights. Whitehaven Beach, on Whitsunday Island, is one of the world's most magnificent hidden beaches.
It's almost too good to be true for anyone looking for the ultimate in relaxation and opportunities to enjoy snorkelling among abundant marine life, including more than 1,600 species of tropical fish, turtles, sharks, dolphins, rays, and giant clams.
It's consistently ranked among the top 10 beaches on the planet with its white silica sand and striking azure waters.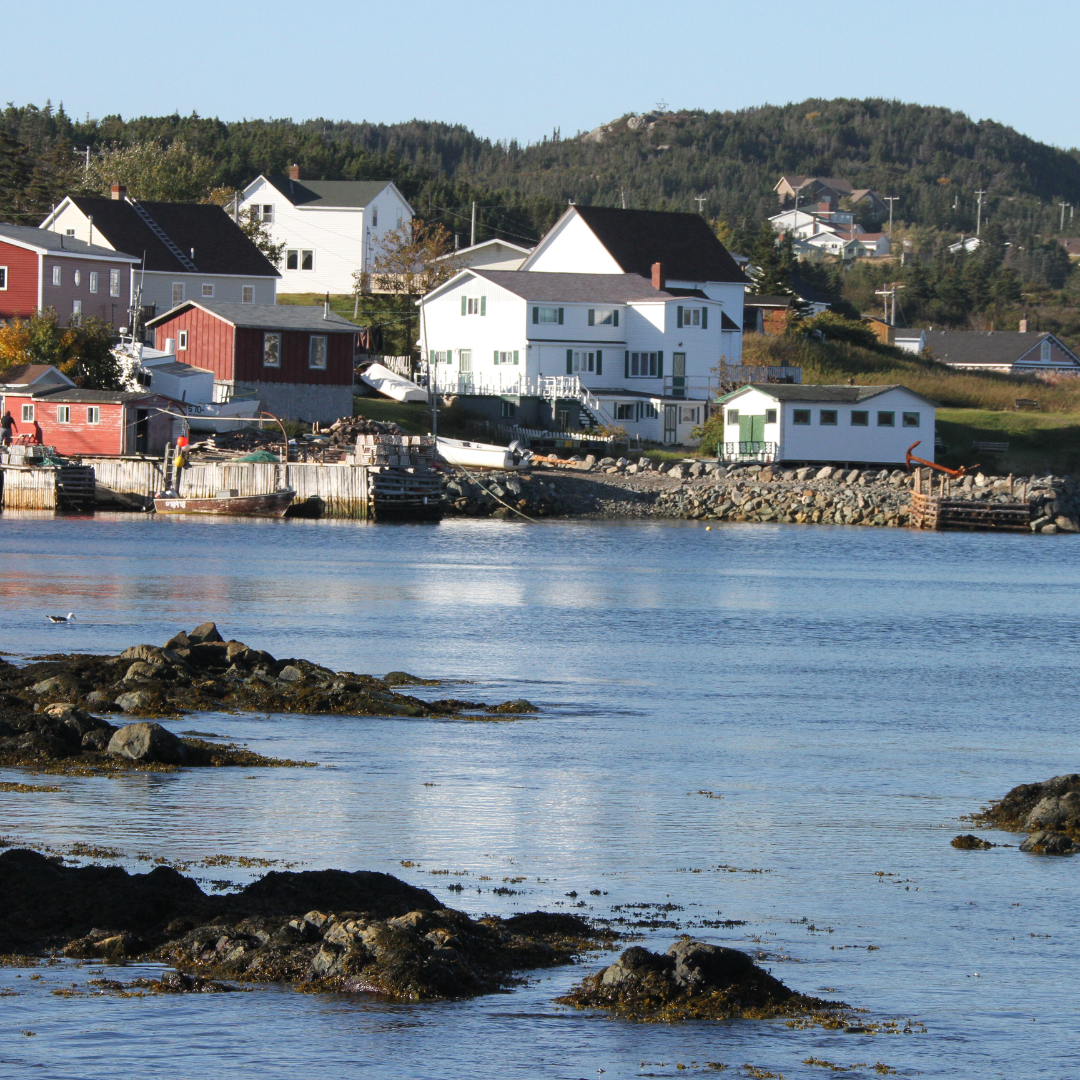 9. Fogo Island, Newfoundland, Canada
Fogo Island, accessible by boat from Farewell on the northeast coast of Newfoundland, gives the chance to travel back in time, forget about your worries, and wander far off the main road.
Tilting, a typical Irish town where you may hear discussions with rich Irish lilts and meander through ancient wooden docks with red-painted fishing rooms, is one of 11 distinct settlements on the island.
Stroll through gorgeous pathways and visit a beautiful Caribbean-style beach with silky white beaches and lovely blue seas.
Discover art galleries, many of which are housed in people's houses, see icebergs that resemble works of art in late spring, and keep an eye out for the island's herd of caribou.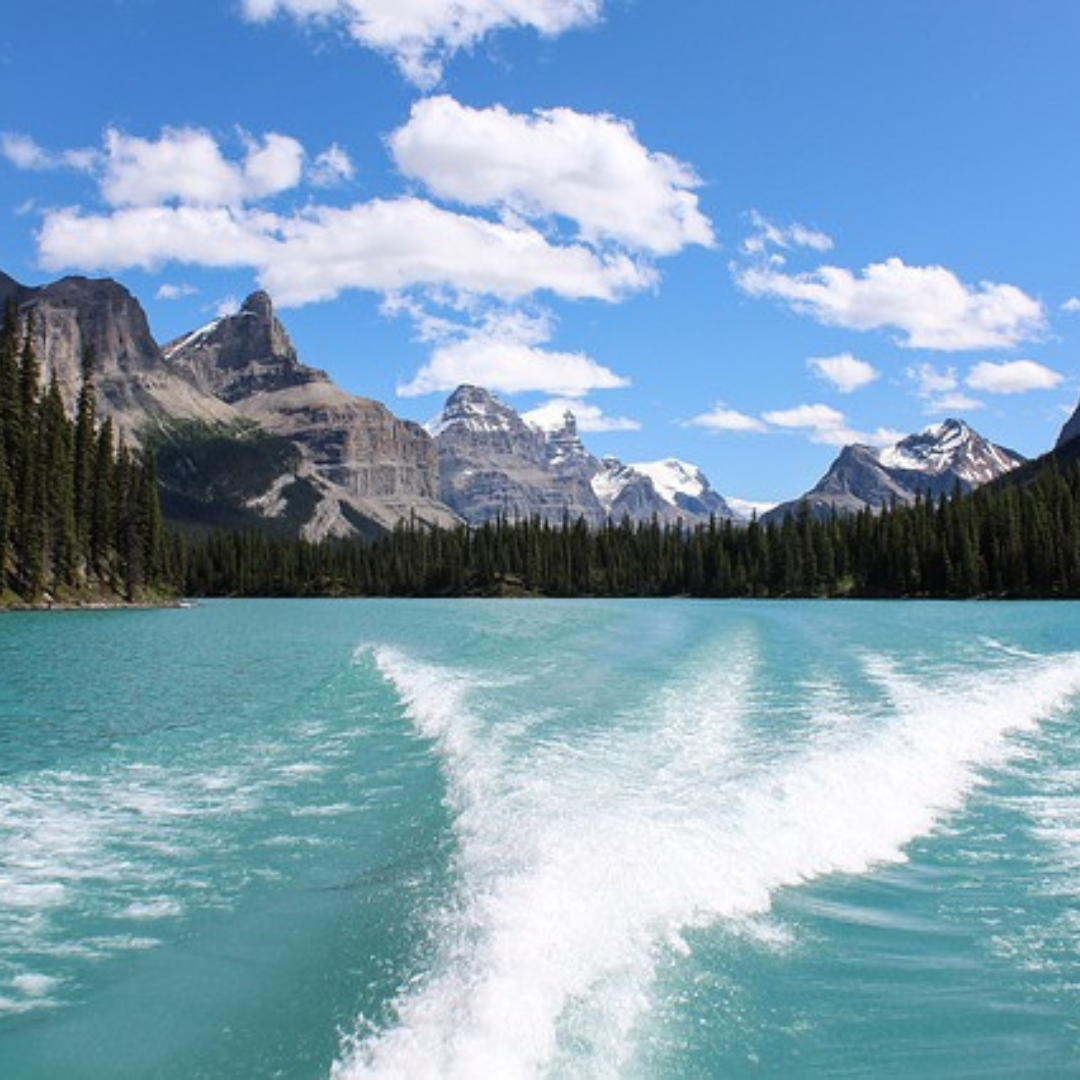 Conclusion
Whether you're looking for a place to escape from the city or want to get away for a weekend, these nature destinations fit the bill. All across the world, there are peaceful and beautiful places that can make you feel revitalized and relaxed.
Whether you're looking for a relaxing vacation in a seemingly untouched nature spot or a city break with a more urban flair, there are plenty of options. To help you choose your escape, we've compiled a list of the best places to relax.
I trust you enjoyed this article on the 9 Top Relaxing Nature Places In The World. Please stay tuned for more blog posts to come shortly. Take care!
JeannetteZ

Your Opinion Is Important To Me
Thoughts? Ideas? Questions? I would love to hear from you. Please leave me your questions, experience, and remarks about this article on the 9 Top Relaxing Nature Places In The World in the comments section below. You can also reach me by email at Jeannette@Close-To-Nature.org.
Disclosure
This post may contain affiliate links. I earn from qualifying purchases as an Amazon Associate and other affiliate programs. Read my full affiliate disclosure.
You might also enjoy these blog posts:
Top 8 Common Steps Of Growing Geraniums
5 Quick Tips For Growing Coconut Trees
The 6 Best Things About Growing Pear Trees
Simple Guide To Growing Apricot Trees In Pots
Super Easy Ways Of Growing Lychee Trees In Pots
Easy Ways To Grow Mango Trees In Containers
11 Simple Ways To Use Avocado In Your Daily Meal