Most Stressful Jobs In The World
Most Stressful Jobs In The World
Some jobs are more demanding than others, and while stress is a natural part of life, it can also lead to burnout. Examine the occupations that are the most and least stressful.
The most stressed are enlisted military members and those working in the emergency services industry. Not all forms of stress are harmful. Healthy stress may be motivating, however, excessive stress can make it difficult to concentrate.
Work, according to more than half of Americans, is a major cause of stress in their lives. Diagnostic medical sonographers, compliance officers, and hairstylists are among the least demanding occupations. It should come as no surprise that military and public safety vocations are regarded as among the most demanding.
According to CareerCast's annual Most Stressful Jobs survey, enlisted military people, firefighters, airline pilots, and police officers are the four most stressful jobs for the third year in a row.
This Year's 10 Most Stressful Jobs And Their Stress Scores
Enlisted military personnel: 72.58
Firefighter: 72.38
Airline pilot: 61.20
Police officer: 51.94
Broadcaster: 51.27
Event coordinator: 51.19
Newspaper reporter: 49.96
Public relations executive: 49.48
Senior corporate executive: 48.97
Taxi driver: 48.17
Military service, police work, and firefighting, according to Kyle Kensing, online content editor for CareerCast, have the highest prevalence of the particular characteristics his business uses to determine the stress level of an employee.
What factors contribute to occupational stress? High levels of stress and burnout are caused by more than simply the inherent high-risk character of the particular employment. There are a variety of different reasons why people bite their nails at work.
Overall, 11 job demands that cause stress were analyzed by CareerCast's rating algorithm. The quantity of travel was one of these criteria.
Potential for growth – Deadlines
Working in a public setting – Competitivity
Physical exertion
The surrounding environment
Dangers faced
Threats to one's own life
Threats to the lives of others
Public encounters
Despite the fact that newspaper reporters and broadcasters are not exposed to the same physical hazards as police officers or firemen, they must meet severe deadlines on a regular basis. Furthermore, workers in the news sector face the threat of litigation as well as a shrinking employment market, all of which contribute to elevated stress levels.
According to Kensing, many of the most demanding vocations have one thing in common: they are critical to the safety and democracy of the United States. "Firefighters, military, and police officers defend us, and newspaper writers and broadcasters play an important role in exposing the truth in the face of the 'fake news' trend," he stated.
According to an American Psychological Association poll, the job is a "major" cause of stress for 61 percent of Americans. Micromanaging supervisors, uncommunicative employers, frequent diversions, and little opportunity for a better wage or position are four of the most significant factors, and their impacts spill over into other aspects of work and workers' personal life.
Micromanagement
It wastes a lot of time when every decision and email is verified by a supervisor before any action can be taken, particularly when excellent work can be accomplished without continual check-ins. Increased surveillance may be essential for a new recruit during the first few months of employment, but if it becomes part of the workplace culture, it may harm employee morale.
"A lack of decision-making flexibility might make you feel limited in your autonomy," said Marni Amsellem, a licensed psychologist who founded Smart Health Psychology, a health psychology consulting firm.
"When [workers] feel overmanaged, it… undercuts their worth and their ability to contribute, which creates stress." Micromanagement isn't a problem for the finest leaders who put their staff in situations to succeed.
Distractions
It may feel fantastic to be "in the zone" and complete tasks one after the other. However, little distractions like as responding to a text message or speaking with a coworker might cause you to fall behind, increasing your stress level. You'll have more time to remain focused and on top of your assignment if you keep interruptions to a minimum.
Lack Of Communication/Failure To Provide Feedback
A manager who doesn't give you any feedback, positive or negative, might make you wonder whether you're doing a good job. And persistent concern may have a significant impact on productivity. Clear and honest communication between both parties might help to remove any misunderstandings or issues.
Checking in with your supervisor and asking questions about how you're doing and where you can improve might help set your mind at rest if your boss isn't one to give you feedback.
Pay Is Low, And There Are Little Chances For Promotion
Having a low-paying job is stressful for a variety of reasons. Not only is there the continual stress of not being able to fulfill your financial obligations, but low-paying positions with little or no chance for promotion make employees feel underappreciated, despondent, and unhappy.
According to research published in the journal of Social Psychiatry and Psychiatric Epidemiology, bus drivers had the greatest risk of depression (16.2%), followed by real estate salespeople (15.5%), and social workers (15.5%). (14.8 percent).
Stress That Is Good For You vs. Stress That Is Bad For You
Not all stress is bad; there is a spectrum of stress. According to Amsellem, healthy stress may inspire you to complete everyday duties and achieve objectives. Unhealthy stress, on the other hand, causes a slew of issues.
Stress That Is Harmful To Your Health
When worry takes over your everyday thinking, it's an indication that the amount of stress you're under is causing you damage. Chronic stress is linked to:
High blood pressure, according to Healthline
Immune system dysfunction
Acid Reflux
Insomnia or exhaustion
Increased weight
Missed periods
Problems with erectile function
Headaches and stomachaches
Concentration problems
Irritability
Burnout — mental, emotional, and physical tiredness – is the result of attempting to handle stress for an extended period of time. Any work that requires you to interact with others puts you at risk of burnout. Workers in the emergency services are particularly susceptible. In a Medscape poll of 15,000 American physicians, 44% said they were burnt out.
How To Deal With Stress
Finding constructive strategies to cope with high levels of stress from your work relies in large part on the nature of your career, according to Kensing.
"If you work as an airline pilot, you spend lengthy periods crammed inside an aircraft," Kensing said, "a strong workout program is more appropriate than if your stress comes from physical duties, like a fireman does."
The other three suggestions may help you manage uncontrollable stress and increase productivity.
Make Good Use Of Your Time
Nothing is more aggravating than a half-completed to-do list, but it's not always our fault; sometimes it's the list's fault. Rather than adding the whole project to your to-do list, think about the breadth of the project, then prioritize the most important aspects of the project and break those pieces into tiny, manageable tasks that can be finished at the end of each day. This method may help you submit tasks on schedule and without errors, and you won't be entirely frazzled when they're finished.
Set Some Limits
Work may easily follow you home nowadays. If we don't establish clear limits, our phones might keep us tethered to the workplace. If you get an email or a phone call on the way home, try not to answer it.
Taking your work email off your phone or having a work phone that you can switch off at the end of the day allows you to recharge, giving you the energy and concentration, you need when it's time to work.
Look For Good Reactions
Stress is an unavoidable part of life, and although we can't avoid it, we can choose how we react to it. To relieve anxiety, avoid harmful coping mechanisms such as resorting to junk food or alcohol.
Exercise or do something that calms you, such as crossword puzzles or spending time with family and friends. If talking to someone about your job makes you feel better, go ahead and do it.
The goal is to participate in healthful activities that offer you calm; Amsellem recommends finding outlets that are "social, physical, or artistic."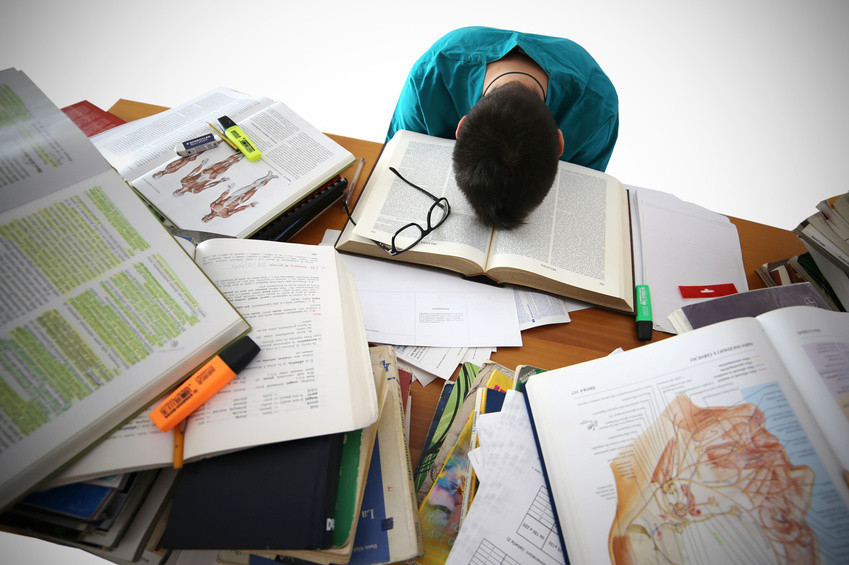 Top 16 Most Stressful Occupations
Every profession has its drawbacks and a certain amount of stress, but some are more difficult than others. It might be the tight deadlines, the rigorous schedule, or the fact that the job includes life-or-death circumstances. However, even if a job is beautiful or emotionally satisfying, it is obvious that certain jobs are very demanding.
1. Physician
Salary: $206,500 (median)
Doctoral degree, residency, and license are required.
By 2029, job growth is expected to be 4.3 percent.
Obstetricians, emergency department doctors, dermatologists, and urologists are just a few of the professionals available. You might also work as a primary care physician.
You'll feel terrific when you're helping individuals feel better or maintain their health. However, you will be anxious if you are giving a cancer diagnosis or caring for an influx of people during a pandemic – or both.
2. Manager Of Information Technology
$146,360 is the average salary.
Bachelor's degree is required.
10.4 percent expected job growth by 2029
When it comes to a company's technology demands, the IT manager is in charge. Consider how a firm may grind to a halt if the internet is down, or the issues that might develop from a security breach, and you can understand how an IT manager's job can be difficult.
3. Anesthesiologist
Salary: $208,000 (median)
Doctoral degree, residency, and license are required.
By 2029, job growth is expected to be 0.5 percent.
Anesthesiologists are doctors who provide general or regional anesthetic, which enables surgeons and other specialists to operate without causing pain or suffering to the patient. Anesthesiologists must carefully monitor a patient's vital signs before, during, and after surgery since it is a potentially dangerous and lethal treatment. It may be a very difficult profession at times.
4. Manager Of Finance
$129,890 is the average salary.
Bachelor's degree is required.
By 2029, 15.5 percent job growth is expected.
Financial managers are in charge of a company's financial records and often make major financial decisions. When the economy is bad or the firm isn't bringing in enough money, and you're wondering whether you should advise laying off staff, you'll have to make tough decisions.
5. Therapist For Couples And Families
Salary Average: $49,610
Master's degree is required for this position.
By 2029, job growth is expected to be 22.3 percent.
These specialists help couples who were once in love but are no longer sure about one other. You'll be interacting with folks who are almost probably dealing with conflict on a regular basis in this career. You could be dealing with kids who have been impacted by a divorce. It's a tough job, but it's also really satisfying when you're able to help people heal and make a difference.
6. Lawyer
Salary Average: $122,960
Doctoral or professional degree is required.
By 2029, job growth is expected to be 4%.
Lawyers assist clients in navigating the legal system. Individuals, corporations, and government bodies may be represented by them. They may represent clients in court or never visit a courtroom.
Stressful? It is likely to be determined by the sort of law you practise as well as your personality. However, if you're assisting folks through tough circumstances like bankruptcy, divorce, or a DUI, you may bring some of that tension home with you.
7. Surgeon
Salary: $208,000 (median)
A doctoral degree, residency, and license are required.
By 2029, job growth is expected to be as follows: -2.2 percentage point
You might work as a general surgeon or specialize as an orthopedic surgeon or a neurological surgeon in this field. Stressful? This is, after all, a life or death situation. Surgeons work long shifts and must maintain attention during an operation.
8. Officer In Charge Of Compliance
$69,050 is the average salary.
Bachelor's degree is required.
By 2029, job growth is expected to be 4.6 percent.
You'll be responsible for ensuring that businesses and government agencies adhere to internal regulations as well as federal, state, and local laws.
This is far more difficult than it seems in certain areas, such as banking and health care. Preventing policy and legal infractions, as well as staying on top of new and changing legislation, may be stressful. You must also be very detail-oriented, which may be stressful for some individuals.
9. Manager Of Construction
$95,260 is the average salary.
Bachelor's degree is preferred but not required.
By 2029, job growth is expected to be 8.5 percent.
The drawings have been created, and you're responsible for getting this edifice constructed. You'll be in charge of obtaining work permits, engaging contractors, and updating the customer on the project's progress. When things go wrong (and they will), and the customer loses patience, you'll be tested on your stress management abilities.
10. Counsellor For Mental Health
Salary Average: $46,650
A Master's degree is required for this position.
By 2029, job growth is expected to be 16.8%.
You'll help diagnose patients with mental and emotional issues in this job, and you'll work with people who are worried, sad, and unwell on a daily basis.
You may be dealing with a huge number of situations at once, and getting clients the correct aid might be difficult. Although this work may not pay as much as other difficult jobs, many individuals find it to be a rewarding and important career.
11. Social Worker (Clinical)
$56,750 is the median salary.
Bachelor's degree is required.
By 2029, job growth is expected to be 14.4%.
You often work with folks who are going through difficult times in their life. You might be working with foster children, individuals who are addicted to drugs, or victims of domestic abuse. You'll accomplish a lot of good in the world, but you'll also witness a lot of things that would make anybody nervous.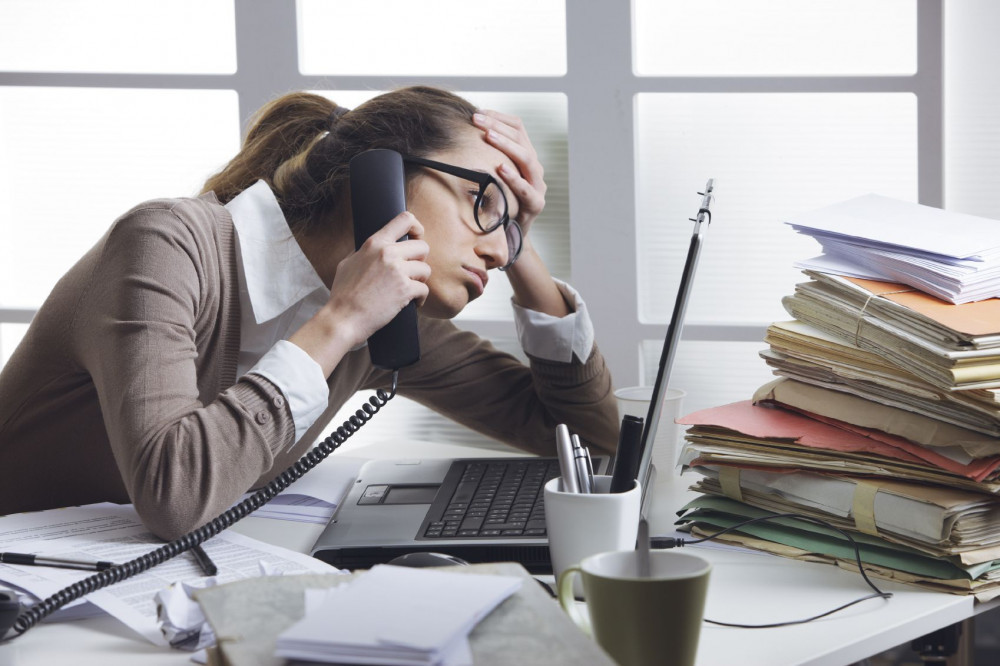 12. Social Worker For Children And Families
$47,390 is the average salary.
Bachelor's degree is required.
By 2029, 11.7 percent job growth is expected.
What's the good news? This is a career where you work for the government and strive to improve the lives of children. What's wrong with it?
You'll encounter youngsters who may or may not be homeless and who may or may not have enough food or affection. Coping with their difficulties while attempting to assist them may cause a lot of stress.
13. Counsellor For Rehabilitation
Salary Average: $35,950
A Master's degree is required for this position.
By 2029, job growth is expected to be 10.3%
You're assisting folks in being physically and emotionally better by providing them with services such as a wheelchair or access to a therapist. When people are worried, you see a lot of them.
You should be OK if you can avoid transferring that tension to yourself. Your student debts, on the other hand, may have an impact on you. For the labour you accomplish and the education you require for this profession, you deserve a greater salary.
14. Firefighter
$50,850 is the average salary.
High school graduation is required, followed by a fire academy training course.
By 2029, job growth is expected to be 6.1%.
We know what you're thinking: What could be more stressful than putting out a little fire? Okay, so this one is self-evident. Aside from the fact that you're occasionally putting your life at risk and that your decisions may imperil your coworkers, lengthy shifts away from your family are a regular aspect of the job.
15. Officer On Patrol
$63,150 is the average salary.
At a minimum, a high school diploma is necessary; however, more education and training may be required.
By 2029, job growth is expected to be 5.7 percent.
It's not like what you see on television. Patrol officers often write reports and update records. You may find yourself on patrol often, seeking danger but not finding it.
But then there are moments when you do. Are you praised if you pull someone over for a speeding ticket because you care about their safety? Most likely not.
You work irregular hours, and there's always the possibility of being in a risky scenario at any time. Is it possible to get stressed out? Absolutely.
16. Manager Of Sales
$126,640 is the median salary.
Bachelor's degree is required.
By 2029, job growth is expected to be 3.5 percent.
Sales managers are in charge of a group of salesmen. Sales managers are under a lot of pressure to put pressure on salespeople to fulfill sales objectives since companies typically live or die on sales. However, if you like selling, you could enjoy such a task.
Conclusion
In this blog post, you found a list of the most stressful jobs in the world. Are you part of one of these stressful jobs? In this case, it is vital to be able to destress after work and take care of yourselves.
I trust you enjoyed this article on the Most Stressful Jobs In The World. Please stay tuned for more blog posts to come shortly. Take care!
JeannetteZ

Your Opinion Is Important To Me
Thoughts? Ideas? Questions? I would love to hear from you. Please leave me your questions, experience, and remarks about this article on the Most Stressful Jobs In The World, in the comments section below. You can also reach me by email at Jeannette@Close-To-Nature.org.
You might also enjoy these blog posts:
What Is The Difference Between Stress And Depression
The Impact Of Stress On Your Body
Essential Gardening Tools And DIY Storage Ideas
How To Train A Puppy To Use A Pee Pad
Best Games To Play With Your Dog At Home